Twenty-five years ago Branford established a dynasty in swimming when the Boys High School Team won three consecutive state championships. No other boys' team at Branford had ever accomplished this fete and it still stands today as one of Branford's greatest athletic achievements. Each team consisted of dedicated individuals who were willing to make tremendous sacrifices for the good of the team. Preparation for the season, hard work at practice every day and a clear focus on the goal of winning a state championship were common elements of each of these teams. The annual training trip to Ft. Lauderdale, Florida, in February each year served as a final preparation for the state championships and as a team bonding experience.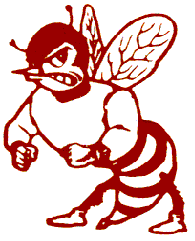 Before the 84-85 season began, winning a state championship was a goal but by no means certain. The nucleus of the 1983 team that had tied for a state championship had graduated and Foran H.S. had won the 1984 state championship. Foran, the defending champion, was coached by Branford Sports Hall of Fame member Rich Thompson. Captains Mario Giardello, Geoff Hotz, and Tony Paluzzi led the team to an 11 win – 2 loss season. At the state championships the team was led by All-Staters Paul Connolly, Sandy Lecza, Jim Mason and Jeff O'Connor but it was the depth of the Branford team that nailed down the victory as sixteen team members scored in the final. Branford had to come from thirty-seven points behind and took the lead for the first time in the 500 free when they took first, second, third and sixth place. Branford won by scoring 197 points to Foran's 187 with the other twenty teams far behind.
The 85-86 team captains were Paul Connolly and Sandy Lecza. Confidence ran high as only four team members had graduated and there were several freshmen that would make an immediate impact. The team's dual meet record was ten wins and two losses. Branford dominated the Class M State Championships and finished far ahead of second place Darien. Chris Ariyan, Steve Ariyan, Paul Connolly, Ed Dingus, Jim Mason, Jeff O'Connor and Steve Schwartz were all named to the All-State Team. In all eighteen Branford swimmers and divers scored at the state finals.
The 86-87 team set it sights on winning a third consecutive state championship. The task would not be easy as Darien had added several top swimmers to their already impressive lineup and Branford had graduated several top swimmers. The team was led by captains Steve Ariyan, Eric Golia and Jeff O'Connor. Branford swam an extremely tough dual meet schedule which included a two point victory over Darien and a big six point win over Cheshire. This prepared them for the state meet where they again beat second place Darien for the third consecutive state championship by a score of 271 to 248, with all the other teams far behind. Chris Ariyan, Steve Ariyan, Ed Dingus, Phil Fischer, Chad Florio, Eric Golia, Jeff O'Connor, Sean O'Connor, Chris Patterson and Steve Schwartz were all named to the All-State Team. New Class M state records and Branford school records were set by Ed Dingus in the 200 yard freestyle and by the 400 yard freestyle relay of Chris Ariyan, Steve Ariyan, Ed Dingus and Jeff O'Connor.
With three state championships under their belt Branford had established themselves as a swimming powerhouse. Chris Ariyan, Steve Ariyan, Craig Cassista, Steve Cusack, Phil Fischer, Chad Florio, Eric Golia, Bob Grenon, Greg Hopkins, Vin Mascola, Jeff O'Connor and Steve Schwatrz were members of all three championship teams. All three teams were coached by head coach John O'Connor and diving coach Sylvia Corley.