State Championships don't grow on trees. Among other things, they grow on athletic ability, effort, teamwork, coaching, skill development, conditioning, pain, tears and tradition. The 1988 and 1989 Branford field hockey teams benefited from all of those and more.
The seniors '88 team had been members of the 1986 State Championship team as well as the 1987 State Finalists. The '89 seniors were also members of the '87 finalists and State Champions in '88. Thus the senior classes of both the 1988 and 1989 teams always ended each of their high school field hockey seasons in the State Championship game. In fact they were part of a record-setting run of State Championship appearances that stretched over eight years from 1984 through 1991, which included six titles. They were part of a tradition that continues with six more State Final appearances and four more State Championships since 2000. Those teams were all coached by Cathy and John McGuirk, still coaching after just finishing their 39th and 36th seasons, respectively, with Branford field hockey.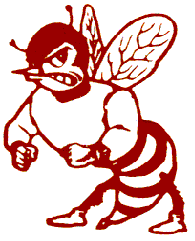 The 1988 and 1989 teams compiled some amazing statistics. In those days the freshmen had a separate team coached by Dody Criscuolo and played and practiced at Branford Intermediate School. So, starting as sophomores in the high school they produced a four-year ('86-'89) combined record of 64 wins, 5 losses, and 5 ties. Over those four years they outscored their opponents 264 to 34 and had 53 shutouts. They were Housatonic League league champions in 1987, 1988 and 1989. Numerous players from the '88 and '89 teams made All League, and eight different players made All State.
The 1988 team record was 17-0-1 and the 1989 record was 17-1-1 with both teams becoming State Champions at UConn. The '88 and '89 teams are the only two groups of seniors to go two consecutive years with only one total loss. The '88 team had the best won-lost percentage in Branford history and the '88 and '89 teams combined seasons' record is the best consecutive two-year percentage ever. Those two teams formed the first two years of four consecutive State Championships with the best four-year record ever of 67-3-5.
The State Champions being honored tonight are part of a rich Branford field hockey tradition which has involved 16 league championships, 26 as State Semi-Finalist finishes, 14 State Finalists and 10 State Championships.
Congratulations to the 1988 and 1989 State Championship teams for their accomplishments and for their contributions to the field hockey tradition in Branford as TRADITION NEVER GRADUATES.